Discover more from Elle's Monologue
Notes from the studio, the road, the inner monologue..
So.. after months of writing my inky black scrawl, scratching into sketchbooks, filling up diaries and inevitably reciting random pages to friends, I'm landing on the internet to record it all here.
I'll share photographs and stories each month; keep track of my progress in the studio; spill my inner monologue & fill you in on the artists who've been fuelling my research.
I assure you, all shall be conducted in my natural (r)ambling manner..
+
Keep an eye out for a New Post each month, which I will pair with a release of four new photographic prints.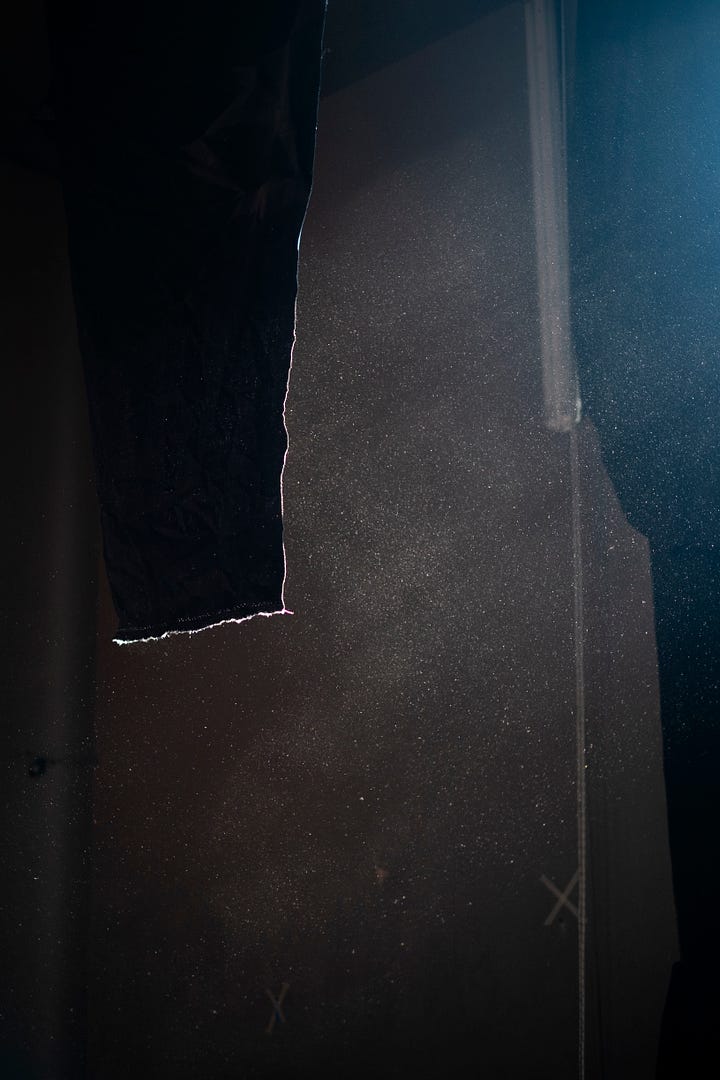 All subscribers, you can look forward being the first to read these posts & to know about new work I'm releasing.
For Paid Subscribers, I would like to send you a Print of your choice, every 3 months.
(I'm also working on an extra special treat for those opting for the higher paid option. More on that as it develops!)
I'd love for you all to be involved in discussions, so please leave comments on my posts or email me directly.
+
Finally, here's a selfie.
A hot topic.
(more on that next month..)
---